Songkran Water Festival
The Thai new year, known around the world as Songkran, is without a doubt the world's wettest and wildest water fight.
Remember being a kid and all the water gun fights you had? They always started out small, then someone would bring out a bigger gun and the fight would escalate until you were throwing buckets of water. Those fights would go on until someone missed and hit an adult, bringing a swift end to the water battle.
Most people think of Thailand's Songkran festival in a similar manner, except here the adults are throwing the water too.
Table of Contents:
---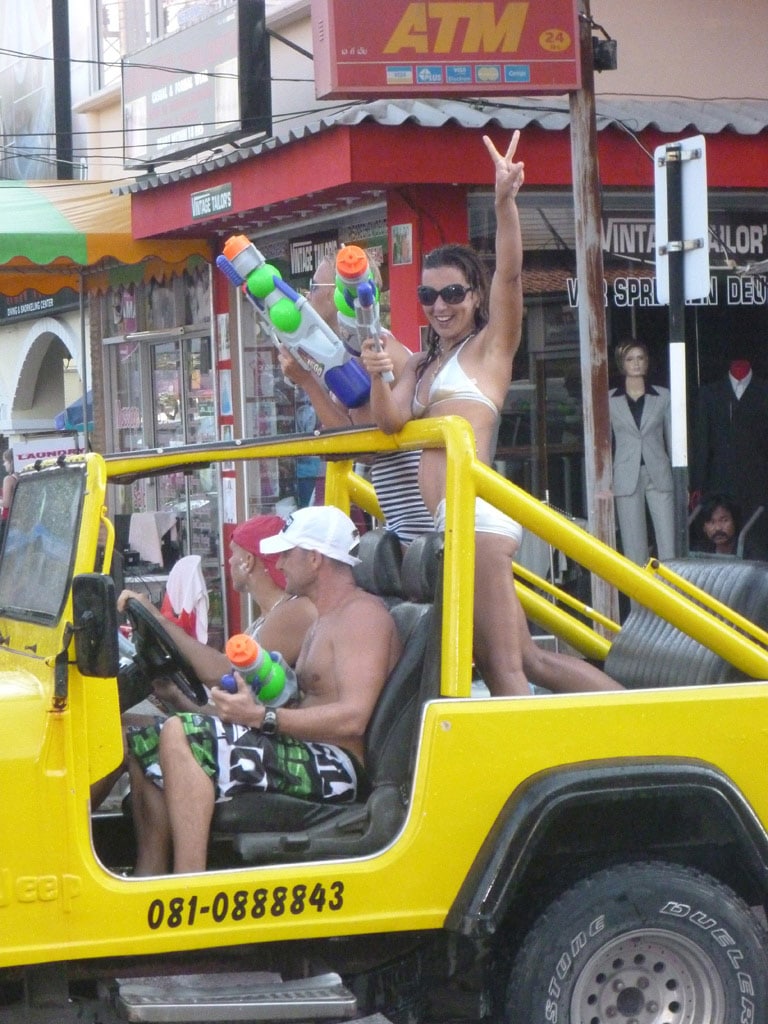 When is Songkran?
Songkran is traditionally celebrated every year on the Thai New Year, between April 13th and 15th. However, on Phuket island the celebrations begin on April 12th and end April 14th.
Luckily, this time of year (at the end of their dry season) is the hottest time of the year in Thailand. Bring on the buckets!
Future Songkran dates
Songkran 2021
Tuesday, April 13th – Thursday, April 15th
(in Phuket: Monday, April 12th – Wednesday, April 14th)
Songkran 2022
Wednesday, April 13th – Friday, April 15th(in Phuket: Tuesday, April 12th – Thursday, April 14th)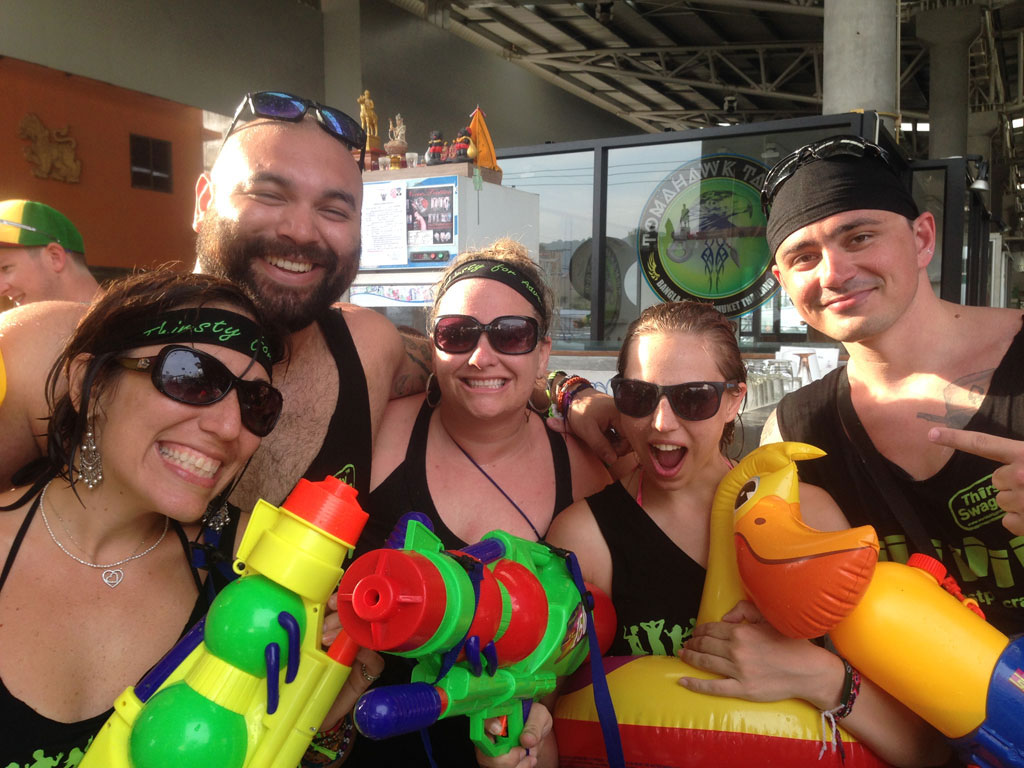 What is Songkran?
The Songkran water festival stands alone as arguably the most important event on the Thai calendar. It is a time of great celebration, as vast swathes of people from around the South East Asian country gather in the cities to celebrate or return to their home provinces in order to meet up with family and friends.
The Songkran water festival is a time for symbolic renewal and rejuvenation, looking forward to the year ahead and wishing for good luck in that New Year, while also giving thanks for the blessings that have stemmed from the previous year.
Songkran 2021 will once again be the biggest water fight in the world. Tourists visit this country year after year because of the simple fact that it offers a complete sensory overload – it's a no holds barred, all-enveloping party.
It is true that the modern aspect of Songkran hinges upon the splashing (soaking and sheer saturation) of water in celebration of the Thai New Year. However, there exists a very important cultural and religious significance that underpins the rampant revelry. And Songkran 2021 looks set to continue this unique blend of hedonism and spirituality.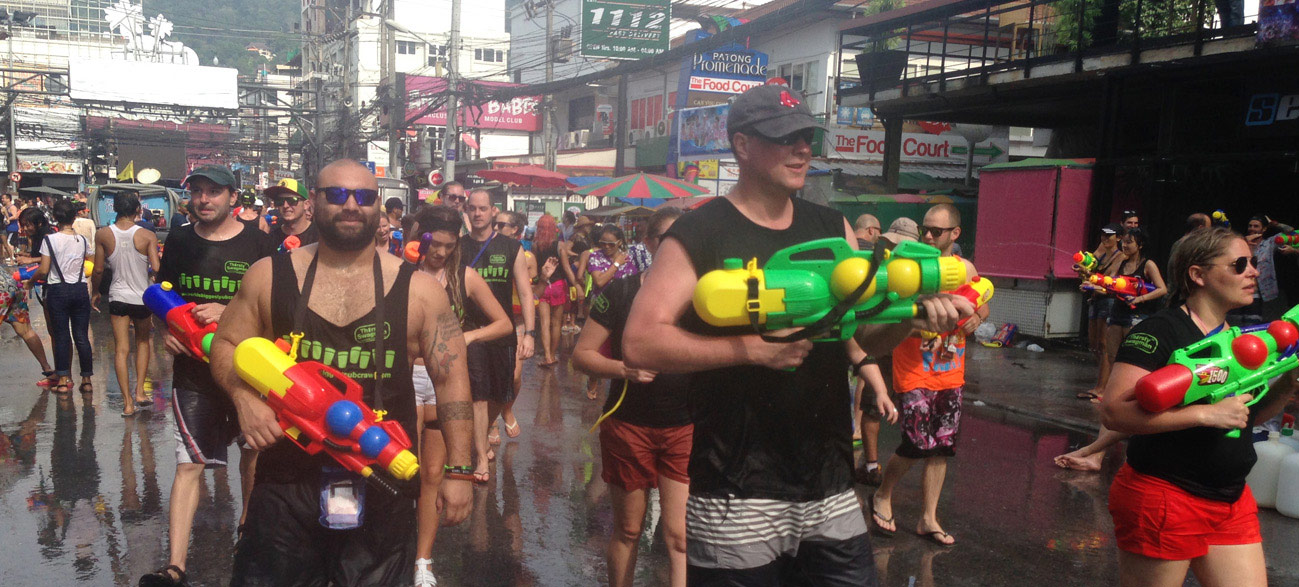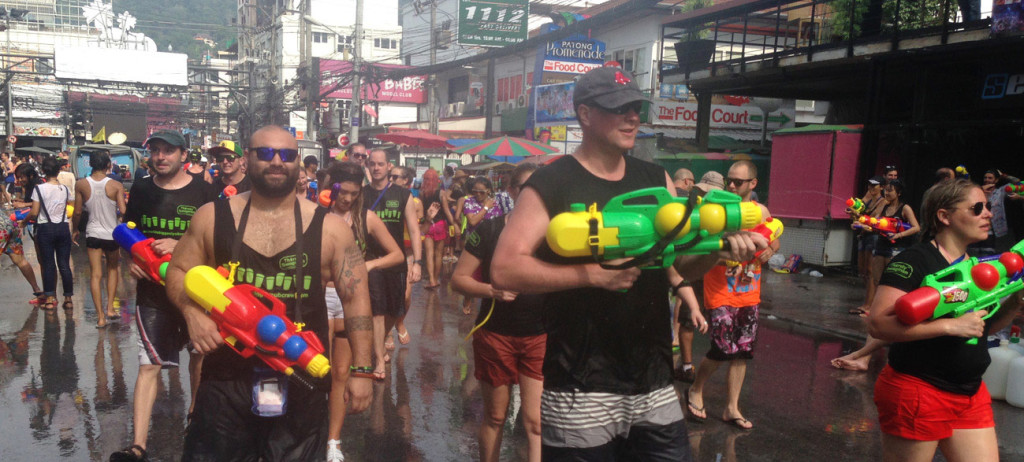 The Songkran tradition
Many people don't realize that Songkran is, in fact, a very quiet ceremony for the people of Thailand. As a counterpoint to all the water splashing and crazy partying that goes on among tourists, the traditional aspect of Songkran is about paying respect to one's elders and it is a time for people to spend with their families at home.
Indeed, it's a festival that centers on the profound importance of family and also upon religion. It's akin to a Western Christmas in the fact that it just might be that one time of year where everyone makes a concerted effort to reunite.
And, it's also a time to celebrate in abundance. There is a plethora of cultural activities that take place alongside the partying that happens on the streets. Beauty pageants operate in full swing in many areas across Thailand. The region erupts with colorful and exuberant parades and shows. Food festivals and bazaars offer visitors the chance to experience an almost never-ending array of local delicacies.
If you pay close attention to the less superficial aspects of Songkran you'll be able to see that during the three-day celebration each day is devoted to a particular task. Reports do vary as to what each day is actually called and what activity is performed, so you'll be able to decipher for yourself the individual significance of each day according to whichever region you've visited. Songkran is a highly religious and symbolic time with an enduring historic legacy.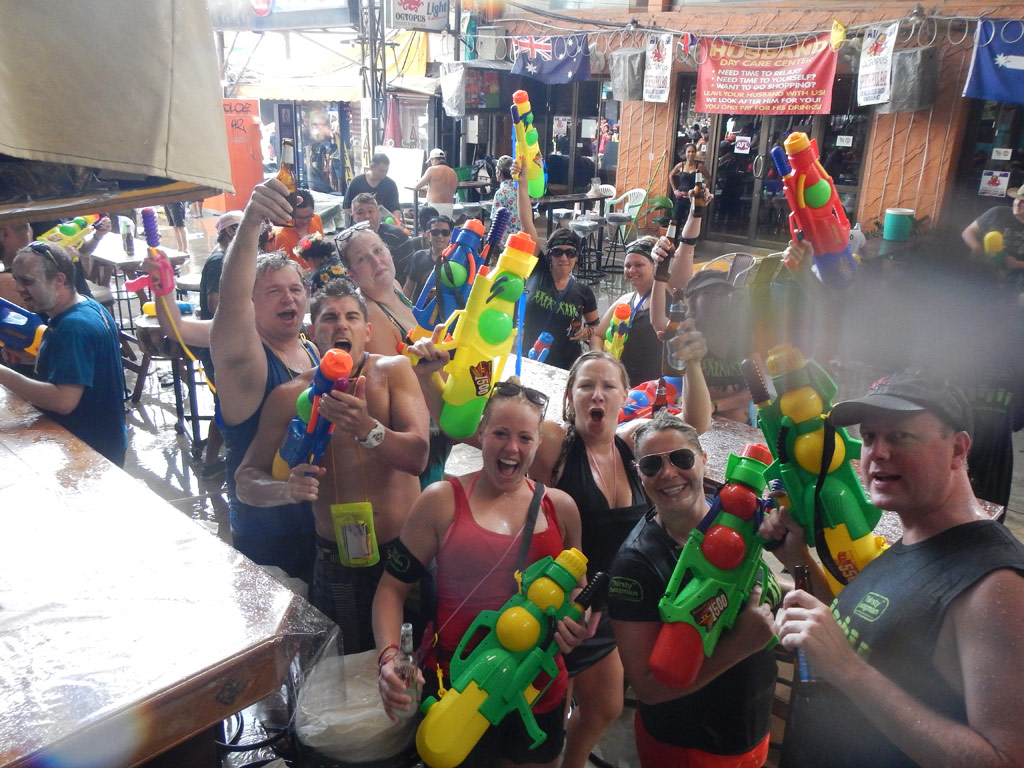 The importance of water during Songkran
The Songkran water festival falls in the middle of April each and every year, with the timing traditionally coinciding with the lunar calendar. The importance of water arguably stems from its obvious importance as an indispensable element in any society, but this close relationship with water is felt even more keenly by the Thai people, thanks to the agricultural roots of the South East Asian region.
The festival is of course very closely linked to the astrological movements and the undulations of the heavenly bodies. The term Songkran may be translated as 'a move or change in the position of the Sun'. The Songkran water festival therefore sees the passing of one astrological year and the beginning of another.
People obviously come in hoards for the massive water fights, but the meaning of water goes far beyond this. Water is emblematic of renewal and is at the very heart of Thai religion and ritual in the New Year. It's water splashing of a more delicate nature represents the cultural aspects of Songkran.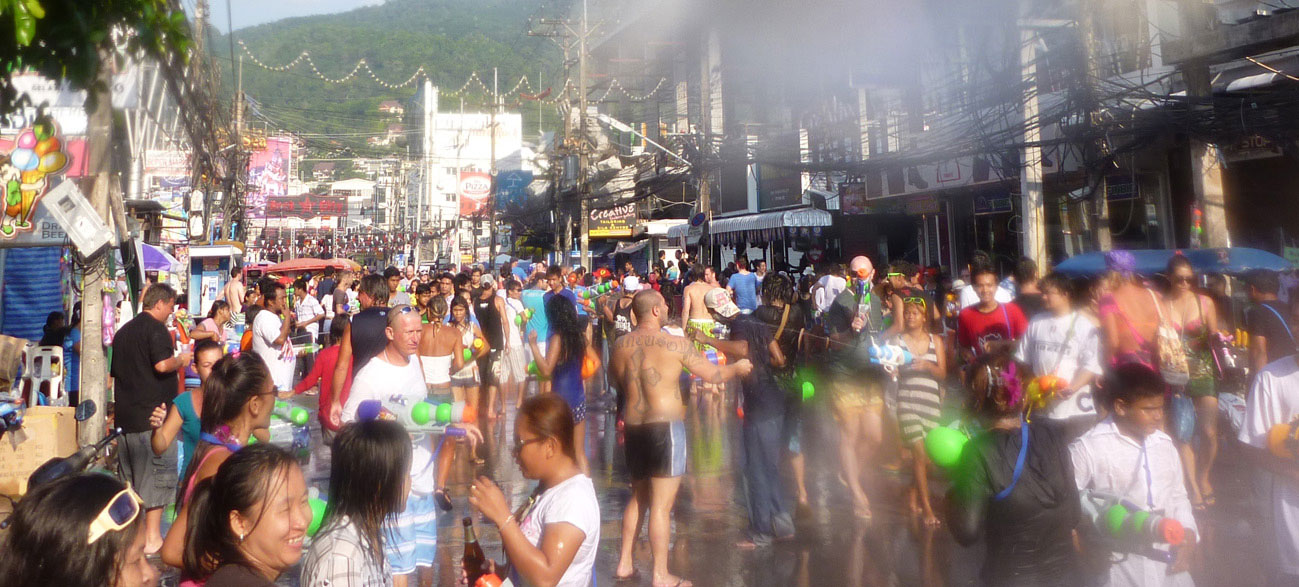 The third and final day of the celebrations and the first official day of the New Year is generally known to many as "Wan Payawan". Families gather to sprinkle water from silver bowls onto a Buddha image. They dress in traditional Thai costume and wear leis of jasmine flower buds. The water is delicately scented with the jasmine petals. It's a ritual that displays reverence to rejuvenation and rebirth as a new year is welcomed.
The oldest of Songkran rituals involves water mixed with a white powder or a pasty substance in a small silver bowl that is applied to the body parts of another, such as the face, neck and torso. An older person usually performs the rite on someone younger. The white paste is a sign of protection to ward off evil.
What to expect at Songkran
During this time schools and government offices are closed for the holiday, as are most non-retail or hospitality businesses.
Leading up to the festival, homes and temples are given an extra special cleaning – nothing is left untouched. Blessings are given and obtained by pouring water over the hands of elders and monks. Visitors should also include the temples in their plans before the water starts flowing.
While Songkran is a wet and wild time, it does have deep roots in the religion and culture of the people. The cleansed Buddhist images are paraded around the streets and the participants of the parade throw water on the people watching. And so it begins.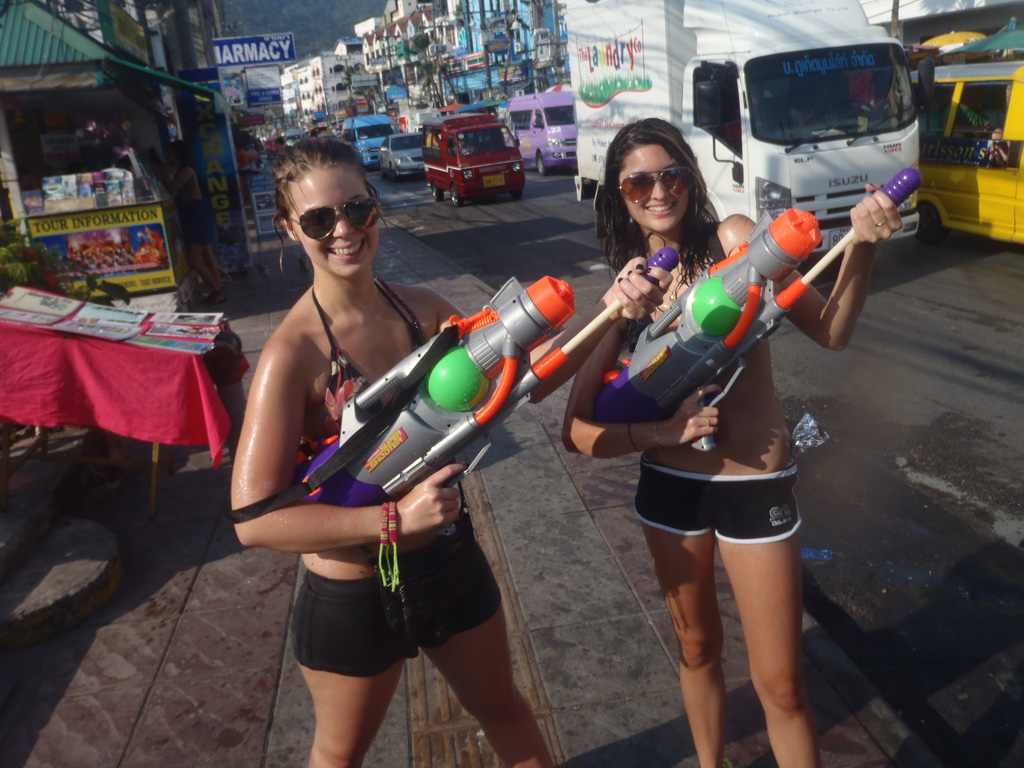 The world's largest water fight
After the more traditional aspects of the Songkran holiday take place, then comes the country-wide water fight. Grab your water guns, buckets, hoses, and anything else you can find and take to the streets in a friendly water battle.
Where to celebrate Songkran
Songkran in Bangkok
Bangkok offers the most bang for your buck when it comes to Songkran. According to Thai News and TripAdvisor, tourists spend considerably less money on accommodation, food, activities, transport and such things as buying water guns etc. to comparable alternatives in other popular cities in Thailand.
Bangkok is undoubtedly a cheaper option compared with destinations in coastal areas (like Phuket). However it's certainly less desirable and it definitely has an element of seediness.
One of the upsides of Bangkok during Songkran is that the usually overcrowded city suddenly becomes slightly easier to get around. The streets become less congested after masses of people leave for Chiang Mai. This is not always a benefit for every type of traveller. Some hold the view that during Songkran the vibrancy and bustle of Bangkok's signature urban flavor is somewhat diminished.
Most local authentic Thai retailers, general stores and markets close down during the three days (although you can rest assured that you can always enter one of the many massive malls).
While many people see Bangkok as the place to be for this festival (with the large number of temples and the millions of people it is by far the largest celebration), traffic in Bangkok is chaotic and during Songkran it is a complete standstill. Much better to head to Chiang Mai or even better Phuket.

Songkran in Phuket
Phuket is a stunning tourist destination at any time of year. But, it is during Songkran that it reaches a fever pitch of vibrancy. The intensity of the water fights is second to none. Tourists and the local population (right down to very small children) throw themselves into the fray with unbounded enthusiasm.
It all starts rather mildly in Phuket Town at around 10 am each day. The action escalates by the afternoon in the regions of Patong, Kata and Karon, culminating each evening on Bangla Road in a watery version of full throttle combat.
Phuket offers a culturally rich expression of Songkran festivities. Visitors can attend the procession of the Phra Buddha Sihing image, floral parades, art exhibits and even beauty pageants.
Phuket is home to the busiest of all Buddhist temples during Songkran – Wat Chalong. At this temple a plethora of activities take place, including the bathing of Buddha sculptures, the building of sand pagodas and also many rituals of respect honoring monks and elders.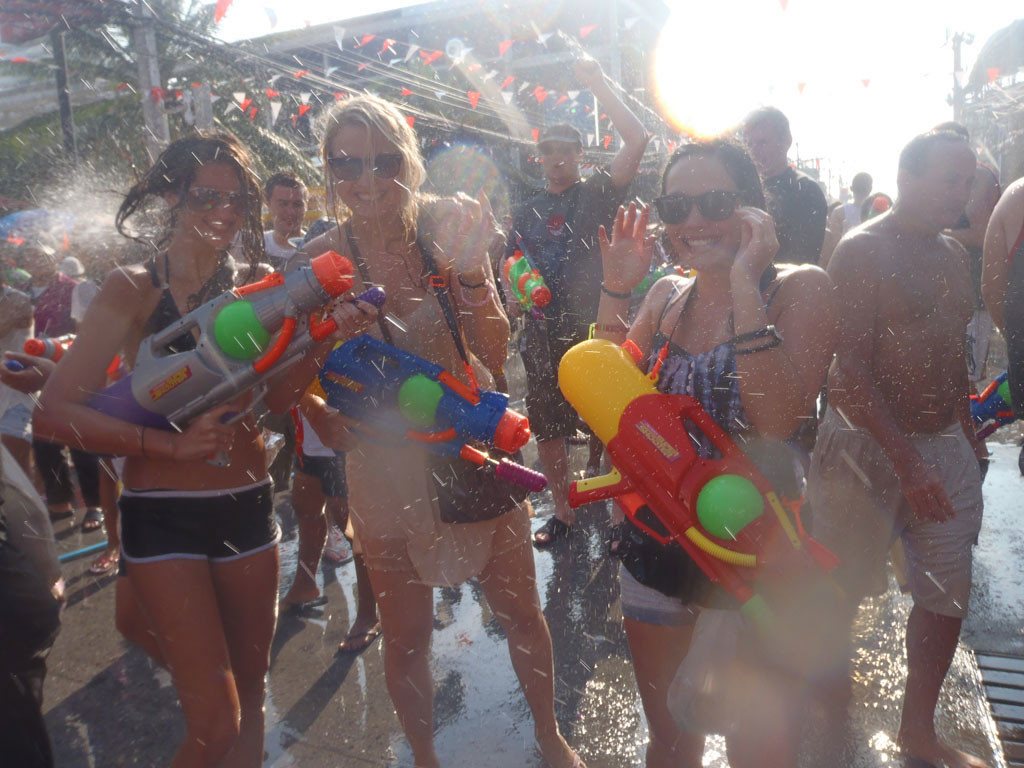 Songkran in Chiang Mai
If you want to be right amidst the action then you will definitely want to head to Chiang Mai. However, staying in this city during Songkran does have its downsides.
Calling it busy would be the mother of all understatements. And, it's not just tourists that make up the massive groundswell of people. Songkran is akin to a Western Christmas in that it is a time when Thai people make a great effort to spend time with family.
Chiang Mai is the traditional home province for this fundamentally important celebration. People from all around Thailand (and in particular from cities like Bangkok where they work) perform a mass exodus to this one very overcrowded destination.
Here the water onslaught is at its most concentrated. Some trucks dump up to 44 gallons of water. No person (taxi driver, passer-by etc.) or any piece of electronic equipment (phone, camera) is safe from being soaked.
Be prepared that you will be forced to stay put for the duration of Songkran. Attempt to hail a tuk tuk or a taxi and you will most likely find it commandeered by an army of water-pistol toting revellers You will be soaked from morning til night, practically from the very moment you step outside your hotel room.
Wai Lai in Pattaya
Pattaya is a city known for its open and wild nightlife but while the rest of the nation is having their water fights, Pattaya is mostly dry. Pattaya in the east portion of Thailand has a slightly different event, Wai Lai, which happens at a slightly different time.
Wai Lai and Songkran are based on the same beliefs but over time have developed slightly differently. Wai Lai, which also means "flowing day", is seen as an extension to Songkran in some regions and as a different event in others.
The city government, local religious leaders, local community leaders and local tourism establishments have devised a program that meets everyone's objectives. The Songkran and Wai Lai traditions are respected and the traditional activities are mixed with other activities such as concerts, beauty pageants, and sporting events.
While some of the activities coincided with the rest of the countries' celebration, the water fights in Pattaya and the events, shall we say furthest from religion, are held the following week with the 19th being the water flowing day. Beach road is closed to traffic and is the center of the action.
While you will always have people say the event at Phuket is better than Pattaya, and others who say it the other way, the truth is with a little planning you can find out for yourself. Do Phuket from the 12th to 14th and then relocate to be part of Wai Lai on the 18th and 19th.
Tips for celebrating Songkran
Select your clothing well, make sure you are wearing something that can stand being wet. Fancy clothes wont cut it in most cases. Consider the color when it is wet. For the ladies, swimwear under your clothes is best. You will be in a day long wet t-shirt contest if you chose wrong, and you will get a great deal of attention.
Passports, Valuable cameras and cell phones stay in the hotel safe. If you do want your camera or cell phone along make sure it is in a waterproof pouch.
Don't drive. Driving in Thailand is difficult under the best of circumstances, on wet payment and water flying everywhere it is deadly.
Hold the ice. While throwing ice cold water is the norm, it should not contain solid ice.
Don't fear the white mud. While more prevalent away from the tourist areas, someone marking your face with white mud is a sign of affection and wishes good luck.
Not everyone is fair game. Monks, pregnant women, and elders are never to be targeted. Be warned, if you do you are likely to get some quality time with the police.
Stop at sundown. Unless you are in an area that is strictly a private area, the water stops at sunset and people change to dry clothes to attend special events.