When describing the spectacle that is Rio Carnival in Rio de Janeiro, Brazil only a few words come close to doing it justice. Most likely you'll hear the words 'magnificent', 'exquisite' and 'dazzling' thrown around and yet they still seem somewhat of an understatement.
The carnival runs virtually non-stop over a four-day weekend and marks the advent of Lent – an observance of local tradition and custom – and is celebrated by lavish displays of choreographed dance, colourful Rio Carnival costumes, samba rhythms and impressively well-designed parade floats.
Rio Carnival Costumes in Samba Competitions
Inside the Sambadrome spectators are treated to an exhibition in dance where judges rank Brazil's top samba schools in relation to each other in a competition of champions. Each sequin is scrutinised and the costumes are carefully scored.
It could be argued that without the costumes, Rio Carnival wouldn't be what it is today and that without the samba schools the costumes wouldn't feature as prominently in the celebrations. Brazil is a country where the art of making such majestic items of apparel is looked upon with a great deal of respect and those lucky enough to get to wear them are held in the highest esteem.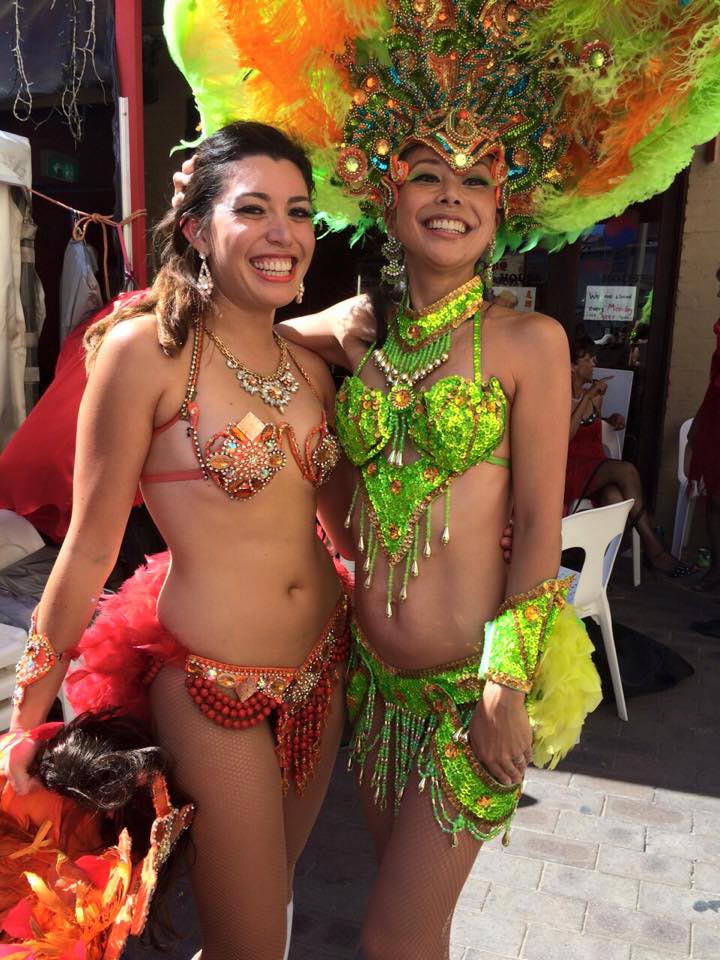 For those reasons, flamboyancy is something to be embraced and what surprises many first-time audience members is the fact that at the end of Rio Carnival costumes are simply tossed aside. However, this allows for others to experience the same level of thrill that the performers experience and keeps the spirit of the festival alive.
Creating the Samba Costume to Perfection
The costumes on display are some of the most elaborate guises you'll ever see and are crafted in the image of numerous tropical bird species, dragons, bulls and just about any other animal you could imagine.
Each samba school learns a choreographed dance and must adhere to a chosen theme. The responsibility of the costume designer is to ensure that the attire matches the theme and is creatively well-executed. There is a lot riding on their quality and samba schools in the past have been known to lose the championship slot due to points lost in the costume department.
If you're looking to get a closer look at some of these costumes you can purchase a variety of them from vendors at the festival itself. Just be sure you know the difference between the 'ground' and 'float' costume designs before making your decision.
In Preparation for the Year Ahead
With Rio Carnival just around the corner (yes, you really do need to plan this far ahead!) samba schools across the country will undoubtedly be in the thick of their preparations and performing last-minute alterations.
In many cases, they are already planning ahead for the next event. Those wanting to visit Rio de Janeiro for the festival are well-advised to do the same as tickets and accommodation close by the Sambadrome always fill up fast.
Social Share