BEST PARTY VACATIONS
It happens to the best of us. Maybe even without warning, the excitement of our travels takes a dip. The thick crowds of fanny-packed tourists and endless lines at monuments just don't fill us with the thrills they used to. But don't be disheartened; your trips just need a little re-energizing! And so does your fanny probably (seeeequinsss). Think: party vacations—the defibrillator of the travel world. Get yourself one of these and put the 'fun' back in 'functional travel accessory'.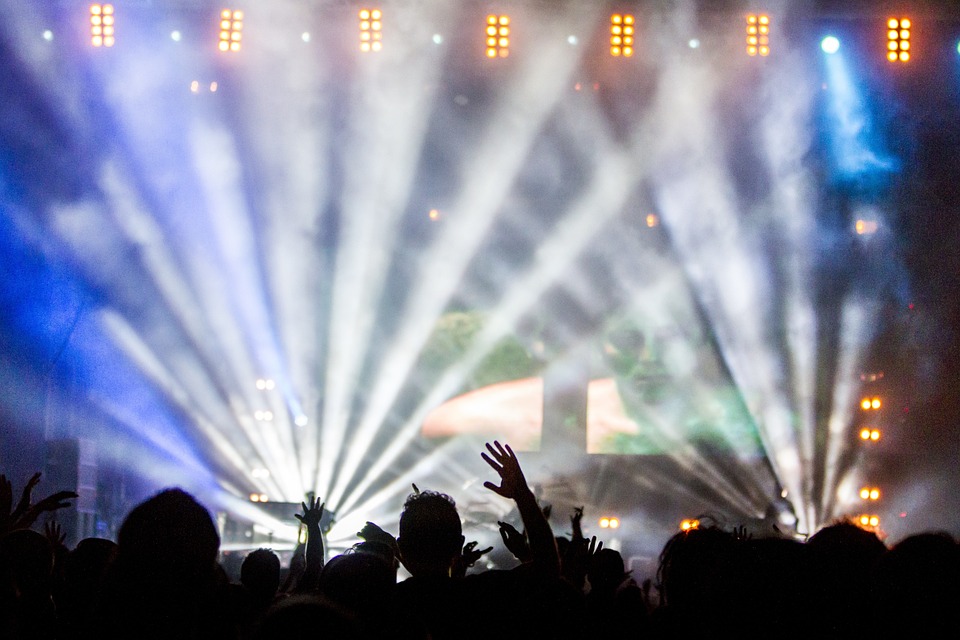 There are party vacations and then there are par-TAY vacays—how deep you go is up to you. A "party vacation" entails any sort of trip you take in an effort to have the most uninhibited fun possible, with or without fanny pack. This can include:
Festival trips | Say "Peace out!" to TPS reports and head straight for Burning Man, Tomorrowland, Oktoberfest, Rio Carnival, or whichever Thai Full Moon Party floats your long-tail boat.
Pub crawls | Whether it be a weekend of local bar-hopping or city-/country-wide jaunts like our Australian bar-hopper and Spanish Bar-Mada tours, pub crawls are a great way to experience local nightlife and to put a little pep into your travel step.
Celebratory trips | Celebrating a milestone? Party vacations are the perfect way to let loose in a city where no one knows you or cares that you're wearing a tiara. Bachelor/bachelorette parties are famously spent as party vacations. As are birthdays, "girls weekends", or maybe you're a hip Baby-Boomer who's got a retirement coming up. I even had a friend throw a "divorce party" once. Whatever it is you're celebrating, there's a party vacation for that.
WHAT MAKES FOR THE BEST PARTY VACATIONS?
There is a rigid set of very strict criteria when it comes to planning party vacations… PSYCH! Gotcha that time. The first rule of planning a party vacation is THERE ARE NO RULES. Besides, your version of fun may be different from the next gal's. However, based on years of research I've conducted personally (you're welcome humanity), here are some helpful tips that won't hurt:
Warm weather | "Alaskan All-nighter" or "Blizzard Bonanza" just don't have as much party appeal as, say, a Las Vegas pool party or Brazilian carnival. Choose your destination(s) and corresponding time of year wisely and don't forget about those hemispheres! Summer in Sydney is winter in Wales.
A healthy drinking culture | You won't find much of a good time to be had in a town not known for its healthy consumption of alcohol. I know, I know… "you don't need alcohol to have a good time" blah blah… Save that nonsense for your grandmother or the students whose young minds you're responsible for moulding Monday through Friday. Let's face it; a party isn't a party without some hooch. Choose destinations with a wide range of clubs, pubs, and a crapload of Mardi Gras beads doesn't hurt.
Likeminded individuals | Sharing a space with others on the same mission of a raucous weekend will prove much more profitable in the fun department than being the odd man out. Shaking your booty on a table top in Cancun, Mexico will encourage others to join in resulting in an explonential increase in cuh-raziness. Doing the same in a Connecticut coffee shop just might get you arrested.
A large group of friends | You and your bestie know how to have a great time but a party vacation with lots of your friends (aka like-minded individuals) is a literal case of "the more the merrier".
No stress | Keeping your party vacation as stress-free as possible is vital to having the best damn time you can have. Choose a hotel close to the party zone to avoid having to drive or hitch rides with strangers. And, for Pete's sake, let someone else do the planning! That's what we're here for! Entire party vacation packages right here.
THE TOP PARTY DESTINATIONS
You've got your classics:
Las Vegas, Nevada – aka Sin City – whose strip of casinos, nightclubs, bars, restaurants, pools (both topless and with tops), and world class entertainment is world famous.
Barcelona, Spain where I saw more bachelorette parties on a Saturday night than I've seen in the last ten years combined.
New Orleans, Louisiana whose Bourbon Street Mardi Gras festival is one of the United States' biggest parties.
Amsterdam – I think you know.
Rio de Janeiro, Brazil during Carnival with their parades of crazy costumes, big floats, and even bigger badonkadonks will change your life.
Cancun, Mexico for spring break is ever-popular on the list of party vacation destinations.
And your newer to the party world, further under-the-radar vacation destinations:
Reykjavik, Iceland – I know the word "ice" is in the name, contradicting my earlier advice, but don't knock their world famous nightlife until you've tried it. They've made pub-crawling a national sport, host three-day festivals under a summer sun that never sets, and throw glacier raves. If it's good enough for Vikings, it's good enough for me.
Nashville, Tennessee – the latest bachelorette party hot spot for a boot–scootin', rip-roarin' helluva good time.
Mykonos, Greece – a small island known for HUGE parties in the world of European party vacations.
Tokyo, Japan – because what's a better way to celebrate your birthday than with a night that gets straight up WEIRD. Think: robots, monkeys, Harajuku, and all-night bondage parties. WHAT!? You asked!
READY FOR A PARTY VACATION?
You owe it to yourself to ditch the 9-to-5 for a 5-to-9 – that's my reference for an all-nighter. Whatever your reason – to celebrate, to soak up some sun, to experience new cultures, that bondage party thing (no judgement) – you shouldn't hesitate to squeeze a party vacation into that ho-hum schedule of yours. Shake up your routine by shaking what your momma gave ya! Start here.
Like this info? Pin it on Pinterest! ↓↓↓